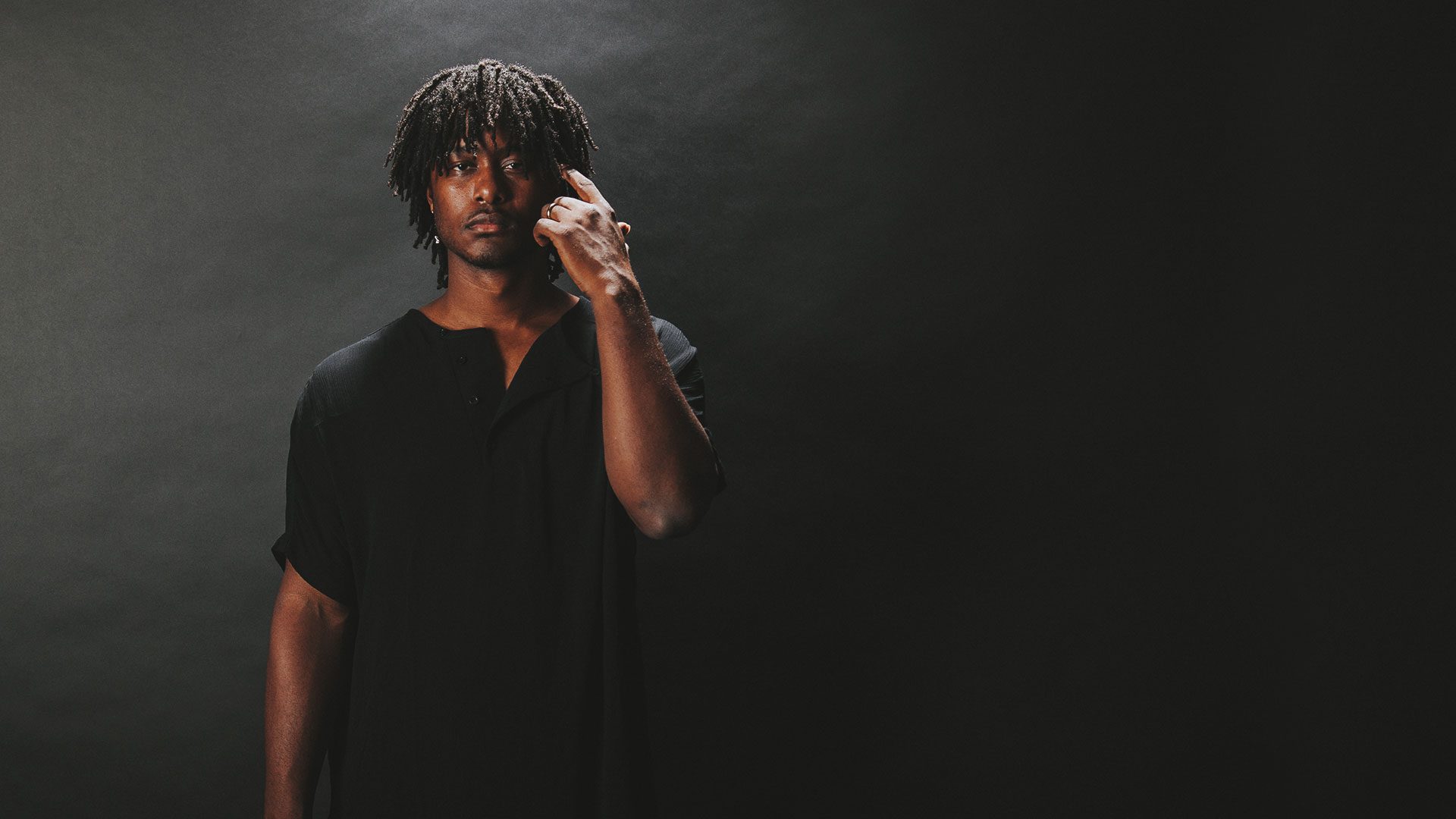 The Ministry of KB (the rapper)
Kevin Elijah Burgess (born July 21, 1988), better known by his stage name KB, is an American Christian hip hop artist and music executive from St. Petersburg, Florida. He is the leader of the hip-hop group HGA and was signed as a solo artist to Reach Records in 2010. He is also a member of the Reach Records-based hip-hop collective 116 Clique. After releasing a mixtape in 2011 entitled Who Is KB?, his debut album, Weight & Glory, was released on July 17, 2012, to critical acclaim. On March 4, 2014, he released his first EP, 100. On April 21, 2015, he released his second album, Tomorrow We Live.
Kevin Elijah Burgess was born in St. Petersburg, Florida on July 21, 1988, into a military family. Shortly after his birth, his parents moved to Southern Illinois where he was raised for eight years. When he was 8 years old, his parents divorced and he moved back with his mother to the south-side of St. Petersburg, which according to Burgess is "probably one of the worst areas in the state." He did well in school and at age 15 was offered an opportunity to pursue college through a program called St. Petersburg Collegiate High School. But despite this opportunity, he struggled with extreme depression and experimented with various drugs to try to relieve it. He began struggling at school due to his problems with his personal life and even contemplated suicide. Jeremy offered him a CD, and Burgess says he was saved after hearing the Gospel presentation on the recording.
Personal life
Burgess is currently married with two children.
Formation of HGA
After high school, Burgess enrolled in Bible college and befriended a group of Christian rappers and together they formed a hip-hop group called HGA, short for His Glory Alone. HGA eventually caught the interest of Lecrae, Ben Washer, and DJ Official, and was featured with Tedashii on the track "Go" from DJ Official's album Intermission. Burgess was invited onto the "Acquire the Fire" tour by Lecrae and was asked to join the Reach Records team just a few months later.
Signing To Reach Records
Burgess signed with Reach Records in 2010 and appeared that year on the album Rehab by Lecrae. His mixtape Who is KB? followed a year later, as did appearances with PRo and Tedashii. Who is KB? garnered 30,000 downloads by the following year. His first single, "Hello", featured Suzy Rock and was released in October 2011. In January 2012, a second single, "Zone Out" featuring Chris Lee Cobbins, was released. Burgess then made an appearance with Andy Mineo on the Trip Lee album The Good Life. The third single by Burgess, "Go Off", featured Tedashii and Andy Mineo, and was released. The following month, his debut album Weight & Glory was released.
On May 30, 2013, Reach announced a four-part project entitled "1st & 16th". This project would consist of Burgess releasing a new song every first and sixteenth of June and July. On June 1, Part 1, HCB Freestyle was released. The songs Ride and Be All Right were also part of the 1st and 16th project.
On February 10, 2014, KB announced his new project, an EP entitled 100, which was released on March 4, 2014. Burgess appeared in Family Force 5 music video for the song "BZRK", released on May 23, 2014, on which Burgess is a featured artist.
On February 3, 2015, KB took to social media to reveal his second studio album, Tomorrow We Live, along with the cover and release date. It's scheduled to be released on April 21, 2015. The first single off the album "Sideways" featuring Lecrae was released on February 23, 2015. The second single "Crowns & Thorns (Oceans)" was released on March 10, 2015
I understand now more than ever that my allegiance is to the kingdom, first and foremost. Everything falls second to that
K B – TODAY WE REBEL
Three studio releases in and KB is at his creative zenith. For years, the Tampa native has been something of an outlier in hip-hop, firmly placing a thumbprint on the game while invoking the power of spiritual conviction. His lyricism is impassioned and astute, and he won't be bent against his will. Given his commanding presence and consistent output, it comes as no surprise that the world has taken notice. The track "100" from the EP of the same name, took home the Dove Award for Rap/Hip-Hop Song of the Year in 2014. And his last LP, 2015's Tomorrow We Live, garnered both critical and commercial acclaim, earning a Stellar Award nomination for Rap/Hip-Hop Gospel CD of the Year and debuting on the Billboard charts as the No.1 Christian Album and the No. 4 Rap Album overall.
Now in 2017—with the world in a social and political frenzy—KB is redefining what rebellion truly means. Today We Rebel, his third full-length album with Reach Records, is an exercise in zeal and imagination. No-frills, no filler. Just raw, uncut transparency through and through. KB follows his artistic impulses to great effect, lending his take on terms that are dominating the cultural conversation.
"To me, resistance carries with it a certain posture," KB says. "The only way to deal with an unfree world is to become so absolutely free that your very existence is an act of rebellion."
From start to finish, the 14-track album is chock-full of wordplay, intricate flows, and chest-pounding production. Sonically, it's a mixture of emotion and aggression, which KB describes as "cinematic trap." It comes across effortlessly, which is a testament to KB's grind and respect for the craft. The hard-hitting lead single "Monster," featuring Aha Gazelle and produced by Halo Hitz and Cardiac, showcases KB's verbal dexterity: "This ain't my first rodeo/check my portfolio," he spits. On "Not Today Satan" KB and Andy Mineo both deliver the goods, trading verses about the need to shun evil in order to maximize your witness and calling. Produced by Cardec and Cobra, the track has an anthem-like feel, its bounce, and musicality begging to be performed live.
All throughout Today We Rebel, you can feel the urgency in KB's tone. "It's a lot more introspective," he offers. "The older you get, the more aware you become of the human struggle, and the struggle in your own heart." This kind of clarity is what makes KB such a necessary voice for today, a vessel to be poured out for this generation. "I'm just a man being honest about the world as he sees it."
The Mykallife-produced "DNOU" has KB flexing his skill over an infectious piano loop. "Boy, don't nobody own us" he roars, his smooth cadence riding the beat expertly. There's no question that this is KB at his most self-actualized; a man who understands his mission and is compelled to motivate others to do the same. "I couldn't stop if I tried," he says. "And I want to rebel against anything that would ever threaten to slow me down or get in the way of my progress."
When it's said and done, Today We Rebel is KB drawing a line in the sand. It provides ammunition to help us confront the anxiety of the times. And KB lays it all out, serving as a reminder that we're at our best when we are truly free, "I understand now more than ever that my allegiance is to the kingdom, first and foremost. Everything falls second to that."