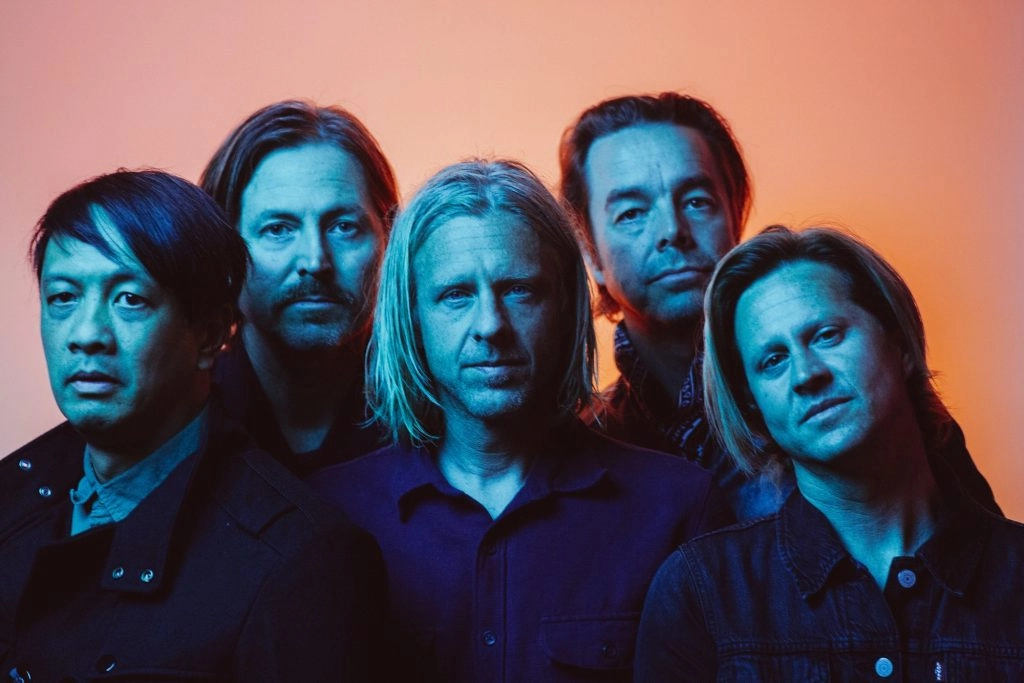 Switchfoot Announces 'Interrobang Deluxe Edition' Release For July 9
GRAMMY Award-winning rock band Switchfoot announces the upcoming release of their deluxe edition of interrobang, due July 9. The original version debuted last year (Aug 20).
"Writing and recording this album during the chaotic uncertainty of 2020, was an experience unlike any that we've ever had as a band. To say that there was a lot to write about would be a laughable understatement. But hard times are often the most inspiring ones, and the making of interrobang was certainly a season of growth and creativity for us as a band, yielding a large collection of songs — too many for one album. Or maybe not. interrobang (deluxe) is our chance to include some of our favorite b-sides from the album, including a fresh one called "youth of the young" that you can stream anywhere and everywhere now! The deluxe edition also features a couple epic remixes from friends lovelytheband & Sir Sly. We're so proud of these tunes, and we can't wait for you to hear the whole thing July 9th!" -Switchfoot
The band defines interrobang as "a question mark, an exclamation mark, together." The 12-track project harks back to Switchfoot's classic rock motifs while underscoring a definitive departure from the band's typical fanbase. With production assist from the legendary Tony Berg (Paul McCartney, Phoebe Bridgers, Kimbra), interrobang promises Switchfoot fans old and new a fresh, never-before-seen take on the modern rock mainstays.