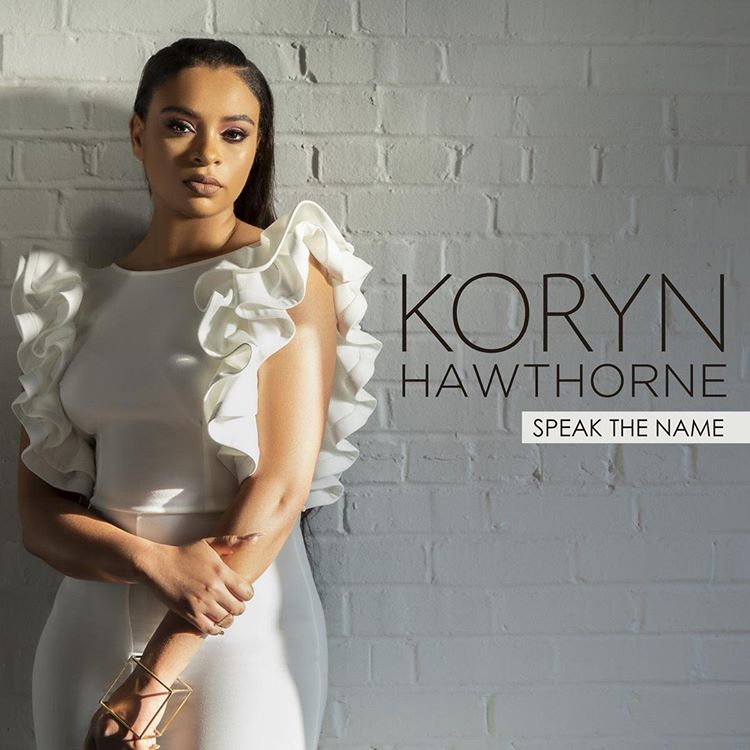 SPEAK THE NAME – KORYN HAWTHORNE
RCA Inspiration's affluential diva KORYN HAWTHORNE has indeed caused a ripple effect the gospel music industry will take a while to recover from. SPEAK THE NAME an amazing song by the avid vocalist.
Evidently other than being a genre of music, There is quite a lot to Gospel Music and the two time Dove award nominee has often taken no quarter at the slightest opportunity of singing about the name of Jesus. That Powerful, Glorious, Wonderful, Name of Jesus has never lost it power.
Sure someone do need to remember that given how turbulent issues of life can be a times.
STREAM & DOWNLOAD
LYRICS
[Verse 1] The atmosphere is changing
Nothing stays the same
Heaven is waiting
For the mention of the Name
The Spirit is moving
Burning like a flame
Healing the broken
By the One we proclaim [Pre-Chorus] Raise it up
Fill the sky
Chains will fall
Mountains move
We lift Him high [Chorus 1] Speak the Name
The Name above all other names
Speak the Name
The Name the wind and waves obey
All of heaven's coming down
Fill the earth with a sound
Of the Name
The Name of Jesus
[Verse 2] Gather all who wonder
Hostages of shame
Miracles unfolding
At the mention of the name
Our darkness is fleeing
Mercy raining down
Healing waters flowing
As our lips make the sound [Pre-Chorus] Raise it up
Fill the sky
Chains will fall
Mountains move
We lift Him high [Chorus 1] Speak the Name
The Name above all other names
Speak the Name
The Name the wind and waves obey
All of heaven's coming down
Fill the earth with a sound
Of the Name
The Name of Jesus
Speak the Name
The Name of Jesus [Bridge] Strongholds are broken
I've been made free
I am forgiven
Fear has to leave
Strongholds are broken
I've been made free
I am forgiven
Fear has to leave
Your Name is healing
Your Name is power
Your Name is holy
My strong, strong tower
Wonderful Name
Glorious Name
Powerful Name of Jesus
Jesus [Chorus 2] Speak the Name
The Name above all other names
Speak the Name
The Name the wind and waves obey
All of heaven's coming down
Fill the earth with a sound
Of the Name
The Name of Jesus
Of the Name
The Name of Jesus
Speak the Name
The Name of Jesus