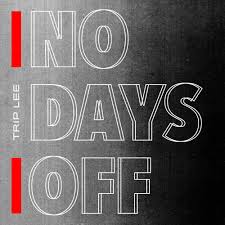 No Days Off – Trip Lee
Celebrated Christian Hip Hop artist and Reach Records finest Trip Lee back making the headlines with his New single No Days Off.
Reach Records Artists have actually earned themselves the reputation of leaving Christian Hip Hop admirers with peaked desire for fresh enlivening music as they have always delivered.
"No Days Off" is basically a Gawvi produced single and hopefully one of the many music we'll be enjoying from the endearing artist.
Download and Share:
asy_media_download url="https://docs.google.com/uc?export=download&id=1xWAF0DMht9-OwtzYGPnQ84-5xua48TWL" text="Download-Mp3″]
LYRICS
[Intro]
GAWVI, get 'em
Uh-huh, yessir
Yeah, yeah