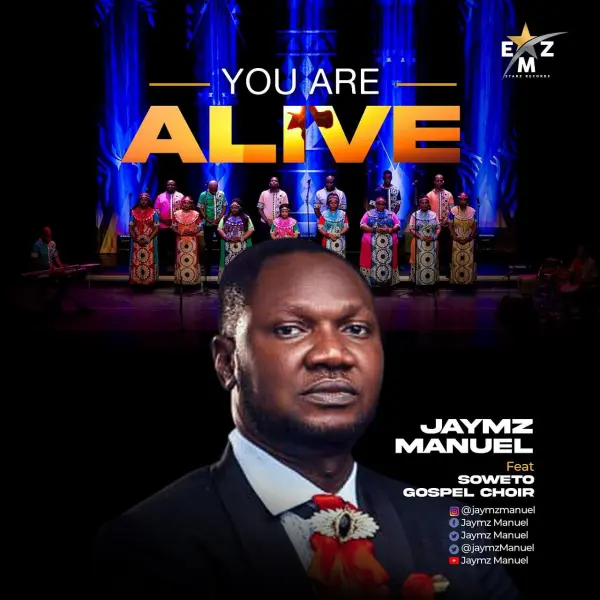 [Music Video] You Are Alive – Jaymz Manuel Ft. Soweto Gospel Choir
Following the August 2022 release of the single, "You Are Alive" which has topped some music charts and garnered critical acclaim from far and near, UK-based Nigerian gospel music minister, Jaymz Manuel, unveils the eagerly anticipated music video for the song.
"You Are Alive" is a beautiful, impactful song recorded by Jaymz Manuel featuring the multiple award-winning Soweto Gospel Choir of South Africa.
Produced at Howard Audio Studios, Johannesburg and mixed and mastered by the best of hands in the UK, the story of the song is about the Living Christ who lives forever.
According to Jaymz: "You Are Alive", was recorded during the peak period of the Covid pandemic in 2021. It's a song of hope, love, unity, life among so many others, showing that no matter the darkness that is against humanity, the distance, the cultures, the countries, we can overcome all. Jesus is alive and is still with us."
Watch "You Are Alive" Video Below:
CREDITS
Video Directors: Mark Dowie (UK) | Mark Klien (South Africa)
Video Editor: Jeremiah Kolawole (Korrect Films)