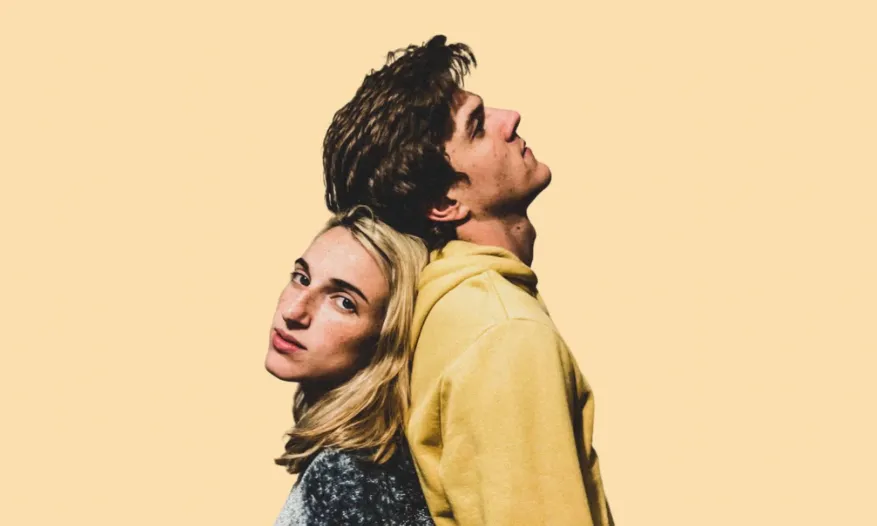 [Music Video] Reason For The Season – Modern Temple
Ahead of the Christmas holidays, indie pop husband and wife duo Modern Temple are releasing a music video for their holiday hit "Reason For The Season." 
Originally written last December, the single is being brought back to life with this new music video featuring friends and family, as well as the couple's daughter taking some of her first steps… perfectly encapsulating the message of the song. A low-key but joyful vibe, "Reason for The Season" reminds listeners what is truly important about the holiday season…. spending time with family and friends.
"This Christmas I hope that I don't miss this, it's not about my wish list, show me the reason for the season" echo throughout the chorus as the verses describe personal moments in the couple's life including the growth of their daughter, as they remind themselves of the little miracles that happen in daily life.
Modern Temple is the husband and wife duo composed of Dustin and Ellie Moreau, who have combined elements of alternative pop, rock, electronic, and hip hop together to craft their unique sound. All recorded, produced, and mixed from their home studio in College Station, Texas, listeners will hear organic instrumentation over synthesized sounds and lyrical content that carries a significant depth to help bring transformation in the heart of the listener. In 2020, the duo released their debut single "Hollowed Days" amassing over 300,000 streams on Spotify, along with over 30,000 views on the music video. They have gone on to release five more singles and will be releasing their debut self-titled album "Modern Temple" over the course of the coming year. Overall, this unbelievably talented couple knows too well how to captivate their audience while remaining true to themselves – enthralling listeners each and every time.