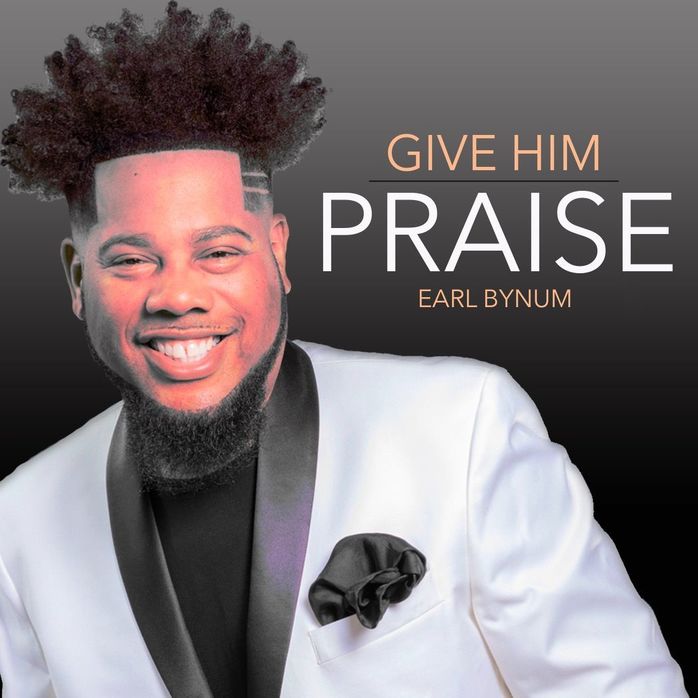 [Music] Give Him Praise – Earl Bynum
Chesapeake, VA — He is a prolific songwriter, master vocal arranger, choir director, producer, international artist, and highly respected radio personality. Earl Bynum is a multi-layered creative, a savvy music industry mogul, and an anointed vessel who selflessly pours into individuals, his community, and ministry. His name is synonymous with creative excellence in Gospel music.
Although he is a noted skilled choir-master, he is a dynamic vocalist who released his second solo album, THIS SONG IS FOR YOU, in 2018.  His versatility as an artist becomes more evident through this album released on his own Lrae Entertainment record label in partnership with Tyscot Records.  The album has yielded hit singles "Call Him" featuring Andra' Cross, title track "This Song Is For You," and "Safe In His Arms."  
Bynum offers a new radio single from the album "Give Him Praise," which reminds us of the biblical mandate to honor God and the access it grants to Him. The song has a robust musical production supporting the vocally magnificent declaration to praise the Lord.
"There are 334 verses in the Bible that talk about praise," Bynum explains. "And there are seven praises – Yadah, Tehillah, Barak, Halal, Towdah, Zamar, and Shabach. It is evident we are to praise the Lord. This song is to encourage everyone and everything that has breath to Praise The Lord!"
"Give Him Praise" is an energetic anthem written by George Tyler and Kendall Wyatt. The single is impacting Gospel radio now and is sure to appease his vast audience who hungers for inspiring music entrenched in the hope and abiding Word of God.
Bynum is the Executive Director of Music, Worship, and Arts at The Mount Cathedral in Chesapeake, VA. He manages the Mount Unity Choir, Dance team, Flags, Mime, Drama, Musicians, Sign Language, and the newly formed Mount Collective. He is the frontman, songwriter, and producer for their Stellar Award-winning album BISHOP K.W. BROWN PRESENTS THE MOUNT UNITY CHOIR LIVE. His OPEN MY HEART solo album was also a Stellar Award-nominated project.
Bynum is founder and CEO of Lrae Entertainment – the home of rising Gospel and Christian artists Asaun Bynum and Andrew Kurtz and he serves as Senior Vice President of The Gospel Industry Network.
Listen to "Give Him Praise" below;