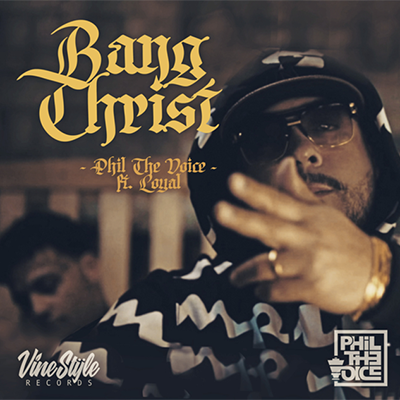 [Music] Bang Christ – Phil The Voice ft. Loyal
Phil The Voice is the founder of the Los Angeles based record label Vine Style Records, Pastor of Nations Church Los Angeles, (a thriving multi-ethnic and multi-site church), a radio personality/producer of the ground-breaking Christian hip-hop KING FM Radio Show on 99.5 KKLA.
He is the C.E.O. and president of the non-profit Vine Style Ministries, owner of two recording studios, President of N.L.T.I. School of Ministry, and a world class Christian hip-hop recording artist/producer whom has shared stages with the likes of KB, 1KPhew, Bizzle, Sho Baraka, Japhia Life, KJ52, Ruslan, Beleaf Melanin, Eshon Burgundy, T-Bone, Dj Morph, LA Symphony, Sup The Chemist, Gospel Gangsters and many, many more.
Listen Below