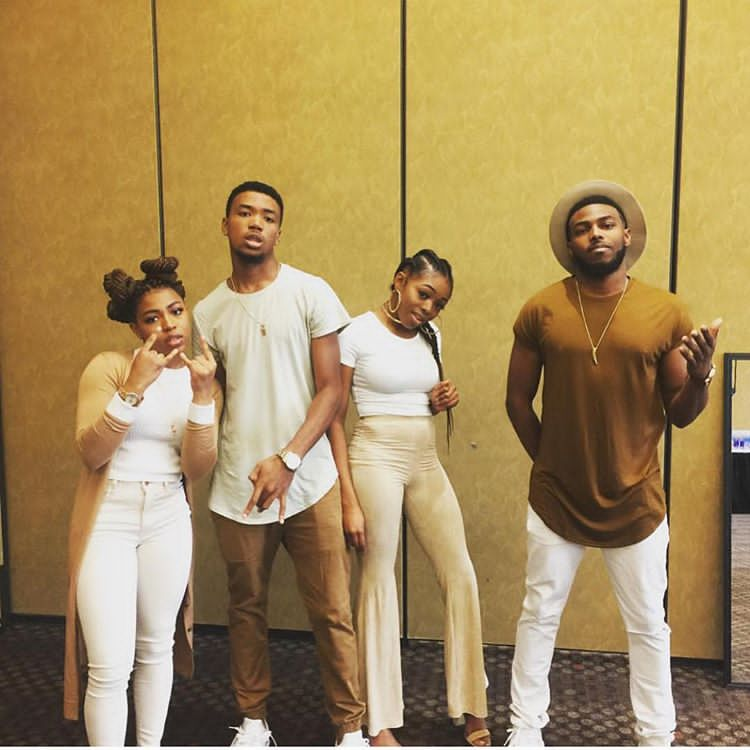 Friend In Me – The Walls Group
Grammy Nominated Contemporary Christian Music Sibling-Duo The Walls Group makes their 2019 debut with soulful single "Friend In Me".
Friend In Me is basically a chanting melody centered on encouraging that young Fella / Lady going through the storms of life. Indeed Life can hurt so bad, but God has given us someone to help us fight.
Listen, Download & Share:


LYRICS
What's going on my boy, it's been awhile
Since the last time we caught up
I see you walking with your head held down
Weight of life has got your shoulders hanging to the ground
But that's okay 'cause life can hurt sometimes
God gave you someone to help you fight
I got your back and that's a fact
Whatever you need I'll be there, just remember that
You've got a friend in me, oh
You've got a friend in me
Life can get you down
Turn that frown around
'Cause you've got a friend in me
We heard that you were going through
But don't you cry girl 'cause we all been there too
Baby girl, don't you know that you shine so bright
Let that hurt fade away and show the world your light
Don't let tragedies rob you of your smile
We're your friends and we'll be fighting right by your side
Just call my phone 8-3-3-2
And I'll come running, I'll be right there for you
You've got a friend in me, oh
You've got a friend in me
Life can get you down
Turn that frown around
'Cause you've got a friend in me
You've got a friend in me, oh
You've got a friend in me, oh
Life can get you down
Turn that frown around
'Cause you've got a friend in me
I can be the one you seek in your time of need, trust
Don't lie, no pretending and no fakes
Empty promises and old cliches
But I'm here for you day by day
If the situation changed I would not, I'd stay
Ride until the wheels fall off
No matter what it cost, understand that you've got
You've got a friend in me, oh
You've got a friend in me, oh
Life can get you down
Turn that frown around
'Cause you've got a friend in me
You've got a friend in me, oh
You've got a friend in me, oh
I know that life can get you down
Turn that frown around
'Cause you've got a friend in me, oh
You've got a friend in me, oh
You've got a friend in me, oh
Life can get you down
Turn that frown around
'Cause you've got a friend in me
(Now if you feel like us everybody sing, oh)
You don't ever have to worry, I'll always be right there
Life gets hard but you can count on me
If you need me, just call me
Now if you feel good everybody clap your hands like that
That's called a friend, oh
You got a friend in me