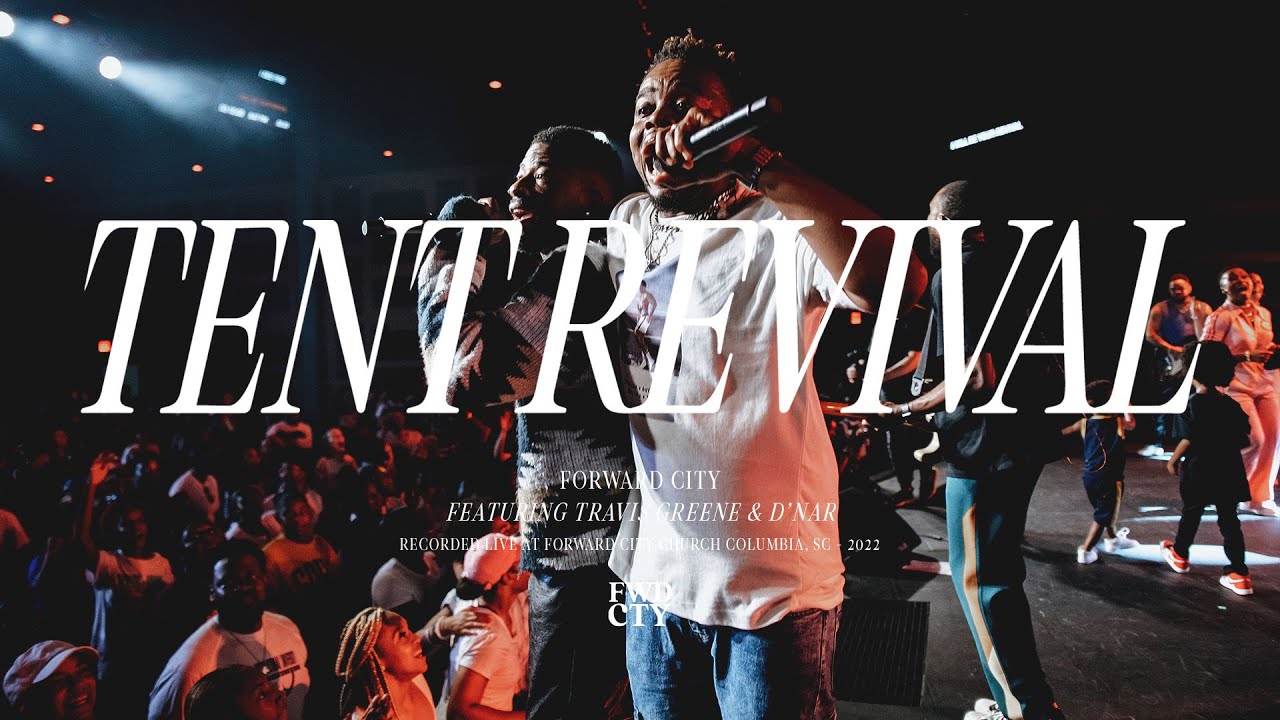 [Download] TENT REVIVAL (feat. D'Nar) || Travis Greene & Forward City
Travis Greene and Forward City release catchy song called "TENT REVIVAL" that features D'Nar and was written by Travis Green himself. This is something you really want to hear, and it should be on every playlist.
It is the first single lifted from Forward City's new collaborative project with Travis Greene titled "TENT REVIVAL" releasing on August 19th, 2022.
TENT REVIVAL was recorded in Columbia, South Carolina at Forward City Church in July, 2022.
Watch "TENT REVIVAL (feat. D'Nar) || Forward City & Travis Greene" Below

LYRICS
Verse 1
It's time for church
First giving honor to the head of my life
The life of the party gives
Beauty for ashes
Don't need no matches
He is fire all by Himself
Light it up in my
Chorus
Soul, oh
I can see You moving
Holy Ghost take
Control, oh
I can feel Your fire
Like a tent revival
Verse 2
Let's lift a praise
Cause when it goes up
The blessings come down
Enough to go around
Don't be ashamed
If you feel it in your hands
Lift them high
It might be a fire in your
Chorus
Bridge 1
Feeling like a tent revival
Something's turning
My heart is burning with one desire
Vamp
I see wood
I see fire
I will be Your revival
Bridge 2
My heart is a tent
For You to dwell in (live here)