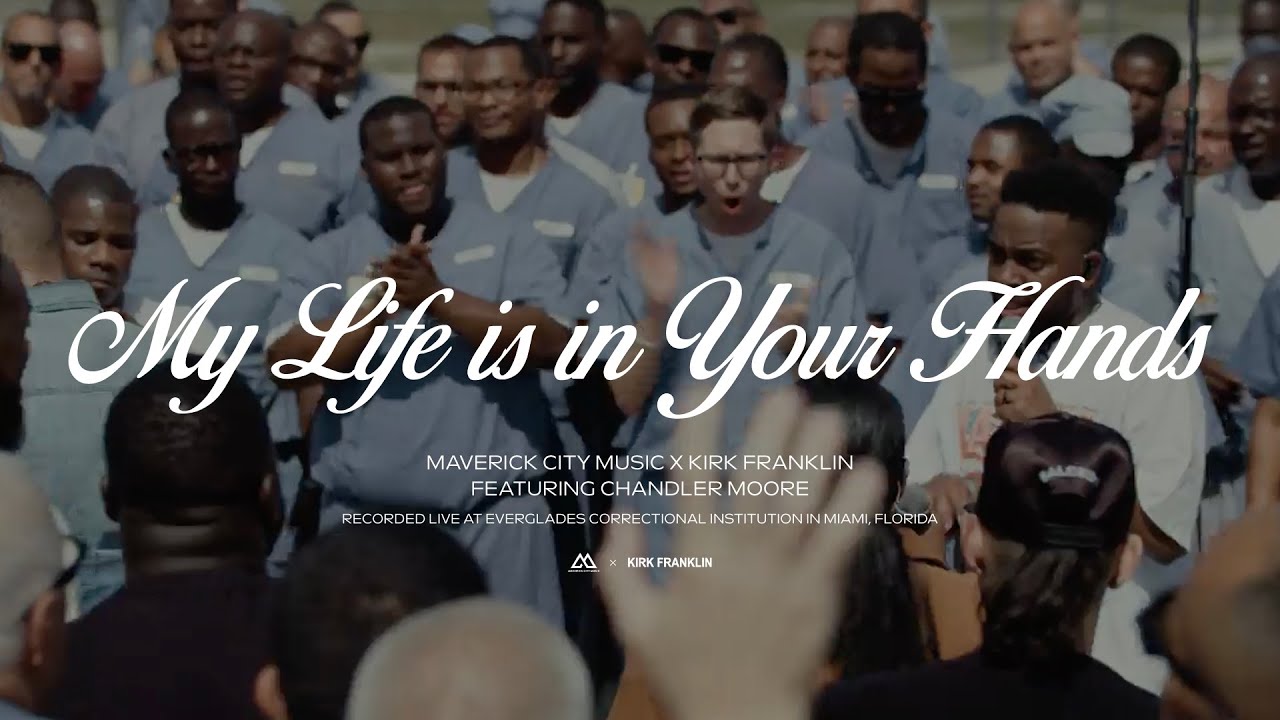 Download Mp3: My Life is in Your Hands (feat. Chandler Moore) | Maverick City Music x Kirk Franklin
Tribl Records offer official music video for "My Life is in Your Hands" featuring Chandler Moore.
My Life is in Your Hands was written by Kirk Franklin. It is from Maverick City Music's collaboration with Kirk Franklin entitled "Kingdom Book One" Available Now!
Kingdom was recorded with the inmates at the Everglades Correctional Institution in Miami-Dade, Florida in early March of 2022. The heart behind this project is to not only expand the idea of what the Kingdom of God looks like, but to also share and spread music and a message that taps into an inspirational and unfiltered love for all people.
Watch "My Life is in Your Hands" Download Audio Below
Lyrics
Verse
You don't have to worry and don't you be afraid
Joy comes in the morning, troubles they don't last always
For there's a friend in Jesus, who will wipe your tears away
And if your heart is broken, just lift your hands and say
Chorus
I know that I can make it
I know that I can stand
No matter what may come my way
My life is in Your hands
With Jesus I can take it
With Him I know I can stand
No matter what may come my way
My life is in Your hands
Tag
Because he lives, I can face tomorrow
Because Jesus lives, all fear is gone
Cause I know
Who holds the future
And life is worth living just
Because He lives
Tag 2
He's got the whole world in His Hands
He's got the whole world in His hands
He's got the whole wide world in His Hands
He's got the whole world in His hands
He's got my whole world in His Hands
He's got my whole world in His Hands
He's got my whole world in His Hands
He's got the whole world in His Hands
Tag3
Yes Jesus Loves me
Yes Jesus Love me
Yes Jesus loves me
The Bible tells me so