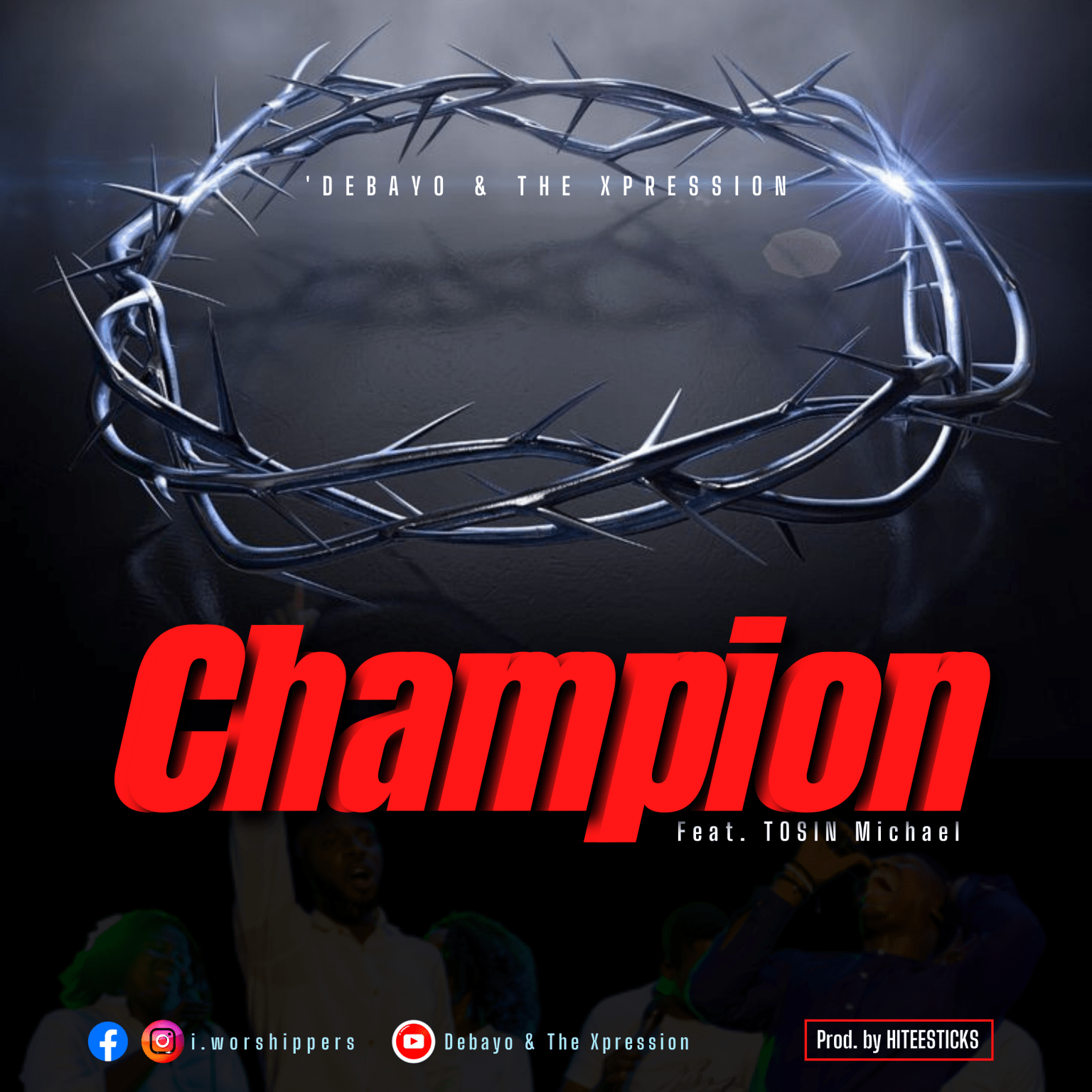 Download Mp3: Champion – Debayo & The Xpression
CHAMPION captures the eternal status of Jesus as Lord over all. The song is a celebration of Jesus' Lordship and the victory believers now have access to as a result of His conquest.
'Debayo & The Xpression is the worship team of I.WORSHIPPERS, a ministry committed to raising worshippers out of men and correcting misconceptions around the worship altar.
'Debayo is the privileged leader of i.worshippers (Interior Worshippers Int'l) serving as her president since 2010 till date. He is an astute songwriter with over a hundred compositions, most of which are worship lines. He released an EP album in 2018 titled ALIVE (The EP). He is the host of the annual Worship Conference tagged ALIVE, a conference that meets the need of several worshippers and ministers from Ilorin to the rest of the world. 
'Debayo is known for building and training worshippers, some of whom are now operating in their God assigned ministries. He is a Pastor at the Throne of Love Christian Centre, Ilorin under the fatherhood of Pastor Opeyemi Lawal. 'Debayo is a Musicologist, a teacher and a creative designer.
This song is a simple sing-along song good for individual and congregational worship experience.
Watch Video Below;