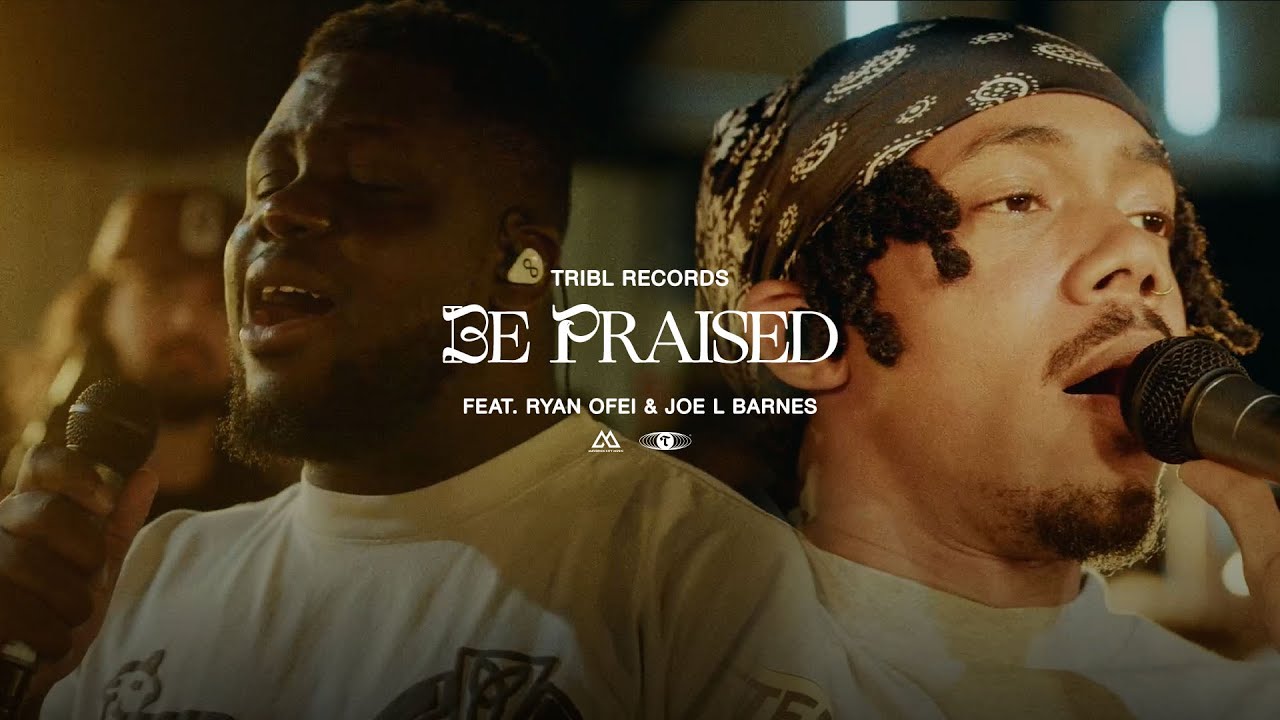 Download Mp3: Be Praised – Maverick City Music feat. Ryan Ofei & Joel Barnes
Tribl Records offer official music video for "Be Praised" featuring Ryan Ofei & Joe L Barnes.
"Be Praised" was written by Aaron Moses, Dante Bowe, & Joel Barnes. It is from Tribl Records' newest album, 'Tribl Nights Anthologies' releasing April 29th, 2022.
Tribl Nights Anthologies is a series of covered songs with inspired worship moments and new songs featuring traditional Gospel and CCM artists who would otherwise never meet in a room. Tribl Nights Anthologies includes TRIBL artists, Maverick City Music, JJ Hairston, Jekalyn Carr, Bryan & Katie Torwalt, DOE, Melvin Crispell III, Amanda Cook and more TRIBL family and friends, coming together for this live worship series in Summer of 2021.
Watch Be Praised (feat.Ryan Ofei & Joel Barnes) Video Below
LYRICS
Verse 1
You spoke the words let there be light and it was oh
And in that same breath the stars fell in line
With one voice creation cries
You do all things well
Chorus
Be praised
Be praised
Be praised
Forever and always
Verse 2
Lost in the dark up under the dirt
I was buried left to die
I heard your voice calling my name
From the tomb I came alive
You do all things well
From the tomb I came alive
You do all things well
Chorus
Be praised
Be praised
Be praised
Forever and always
Bridge
When I think of all He's done and all the battles you've brought me over
Hallelujah
For all the storms I saw him calm in my defense, my only song is
Hallelujah
And how He never let me fall, now unto Him who is able
Hallelujah
And let there never be a day that I don't rise to bring you praise
Hallelujah