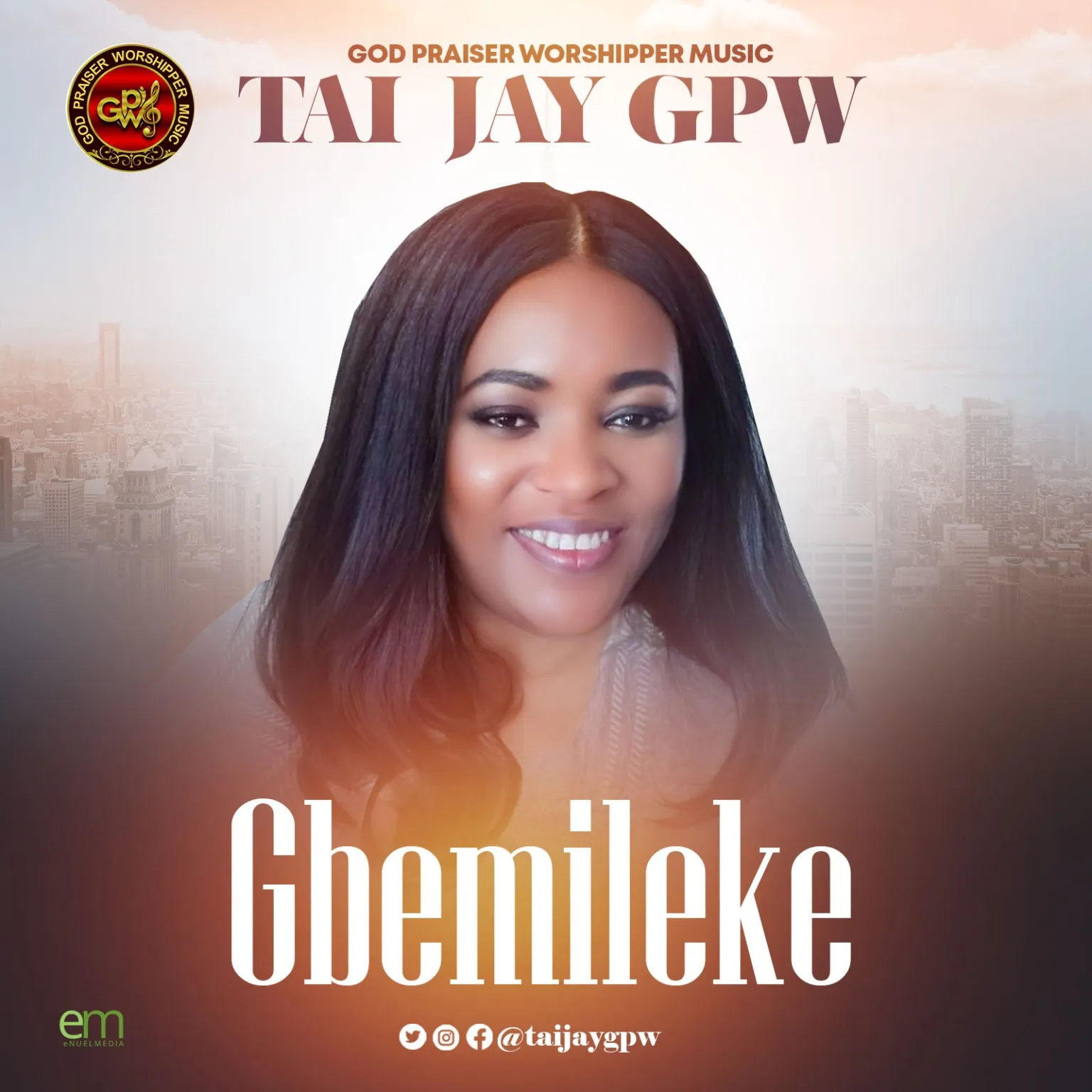 [Download] Gbemileke – Tai Jay
UK-based Gospel music minister and head honcho at God Praiser/Worshipper Music & GPW London Radio, Tai Jay is out with a new single, she aptly titles this one "GBEMILEKE."
Rendered in the Yoruba language of West Nigeria, it is a song of victory speaking on overcoming power in the name and blood of Jesus. It emphasizes the free gift of eternal life and the winning grace that is in that life when we give our lives to God to orchestrate.
Battles and trials arise in life, the vicissitudes may be overwhelming, but our victorious life in Jesus that God affords us always sees to it that all things work together for our good.
"Gbemileke" is Tai Jay's first release in the year 2023. Although the song is coming in the 3rd month of the year following the burial of her late biological Dad Engr Ifelaja. She is starting the year on a good note declaring the superiority of the abundant life in Christ Jesus over every principality and power.
She rounded off the year 2022 with the single "O Lord My God", a simple sing-along worship song, which uses call and response techniques to engage its audience. The year also saw the release of singles such as "Moribatise," and "Done It All."
Let the epiphany of God's supreme and glorious power be unraveled in your spirit and soul as you listen to "GBEMILEKE" by Tai Jay from the humble stable of God Praiser Worshipper Music
Gbemileke – Tai Jay
Stream & Download Below