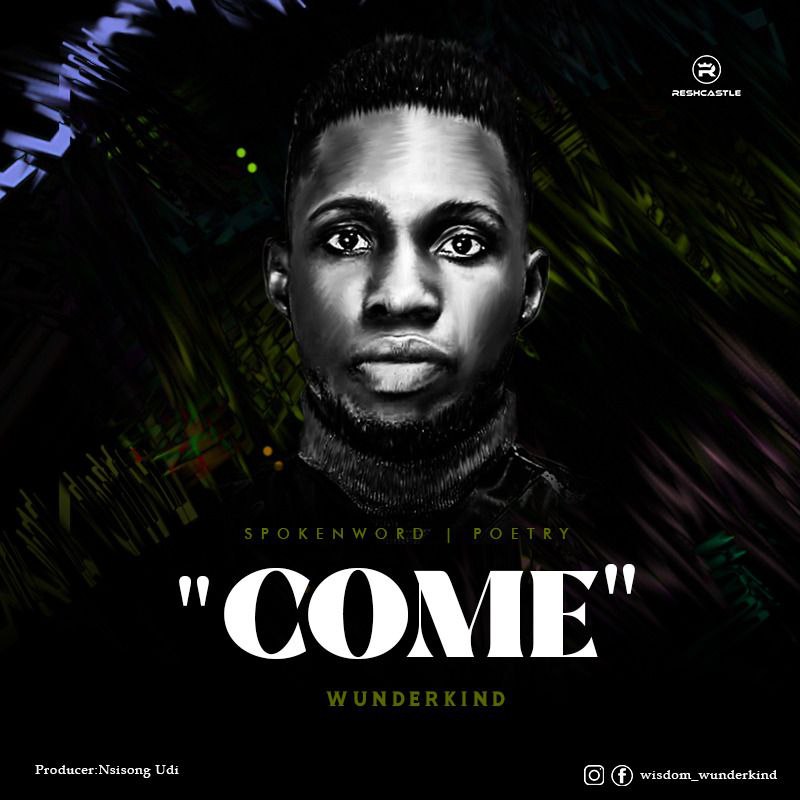 [Download] Come (Spoken Word) – Wunderkind
Nigerian spoken word poet Wisdom David, who also goes by the "Wunderkind" moniker offers a new spoken word single dubbed COME.
The Port Harcourt-based spoken-word lyricist whose works explores Yahweh's essence and vitality to the project called Mankind.
Wunderkind's spoken word pieces are delightful to the heart of ardent listeners/enthusiasts because they contain the required skills and deep messages to keep his audience yelling, pondering, and reflecting on Abba's capacity for love and redemption.
Speaking on the song:
"Come" is a poem that calls men to return to God's loving arms. It reveals the unflinching love of God for mankind and his desire for them to return to fellowship with Him regardless of their mistakes and shortcomings.
"Come" is essentially the Father calling men to return home like the prodigal son. Wunderkind shared.
Wunderkind has performed at many distinguished platforms, one of which is the KAIICID interreligious dialogue in Nigeria.
Stream & Download Come – Wunderkind Below