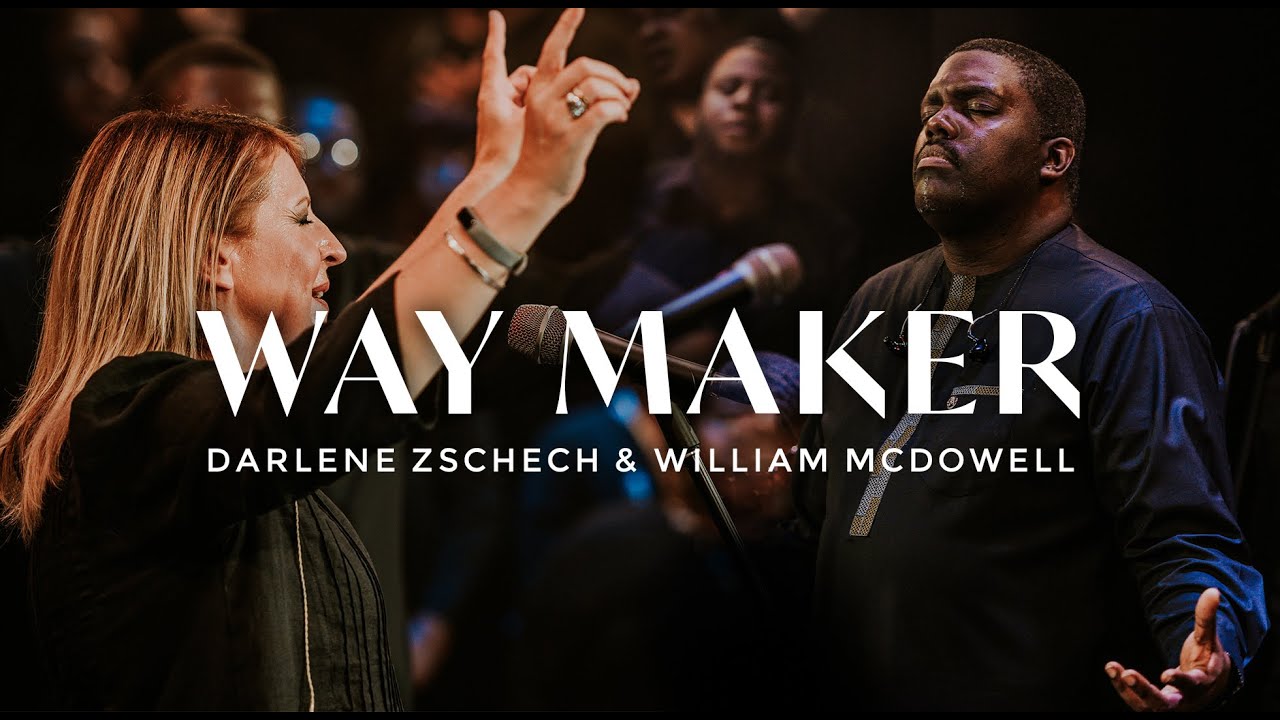 Darlene Zschech and William McDowell Release "Way Maker"
A new version of worship favorite "Way Maker" is now available from Revere and fronted by William McDowell and Darlene Zschech.
They've recently shared, "We've been singing it and we've heard it in different versions, but the best-kept secret about 'Way Maker' is that it was born in Nigeria. Our hope with the Revere version is to gently help steer the church away from a production culture where the emphasis can, mistakenly, become a love for worship, to a reverential culture where the focus is, clearly and firmly, a love for Christ."
In her introductory comments on the video, Darlene Zschech unveils the best kept secret about this song that has taken the western world by storm – it is from Africa.
"Way Maker" has also become an anthem over the past weeks during the COVID-19 pandemic. Numerous hospitals have been playing the song from their rooftops to the parking lots, taking a few moments to pray for those impacted by the virus as well as to honor those who are tirelessly working the front lines to battle this pandemic. And just this weekend, the song was sung by thousands who took to the streets in Minneapolis, MN during a protest march to honor the life of George Floyd and to fight against racism.
"For years, we have longed to see the songs of other nations meaningfully impact the global church," shares Jonathan Brown, President, Integrity Music. "'Way Maker' has accomplished more than our wildest dreams. It is our great joy to celebrate this powerful artist's accomplishment. Way to go, Sinach!"
Watch Music Video
Sinach, whose full name is Osinachi Okoro, is the songwriter to "Way Maker." From being sung in churches around the world to numerous versions recorded by many of today's top artists, "Way Maker" has made a global impact in truly unprecedented ways. More than 60 recording artists have covered the song, such as Leeland, Michael W. Smith – whose version went to No. 1 at radio, Mandisa, Bethel, Passion (feat. Kristian Stanfill, Kari Jobe, Cody Carnes), Miranda Curtis, American Idol contestants Genevieve Linkowski and David Archuletta, and most recently Revere featuring Darlene Zschech and William McDowell.
At press time, Sinach's 'Way Maker" music video has more than 151 million views (video below), while Leeland's version has received more than 67 million streams and the video has more than 27 million views. "Way Maker" also been adopted as a modern worship standard within the global church, climbing to the top four on CCLI's US Chart.