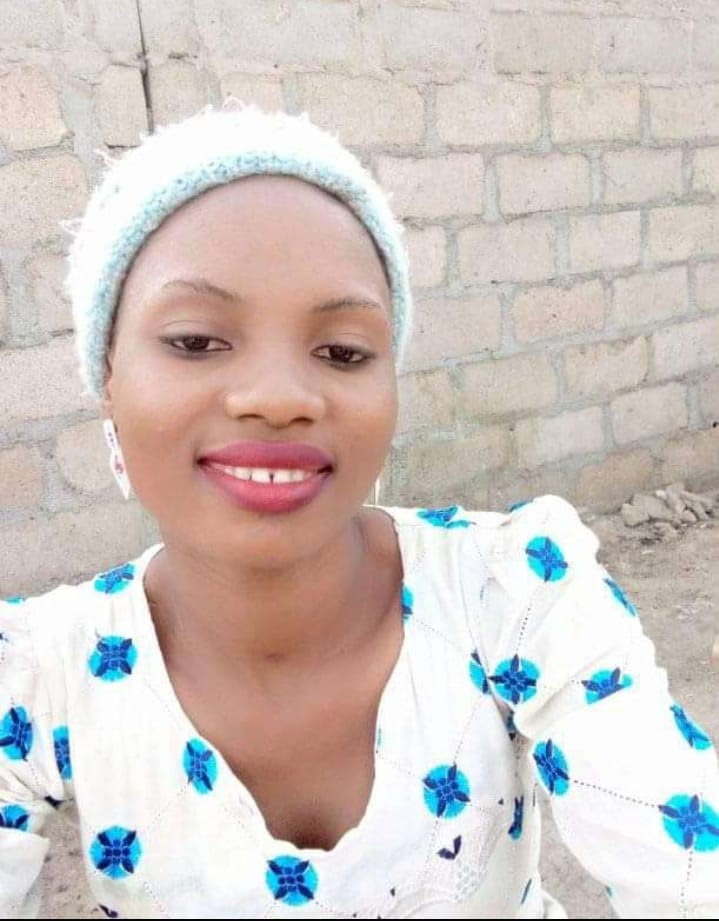 Christian Solidarity International calls on U.S. Secretary Blinken to pursue justice for lynched Nigerian Student "Deborah Samuel Yakubu"
Human rights organization warns against sacrificing Christians in "new scramble for Africa"
(Westlake Village, CA) —Today, Dr. John Eibner, the president of Christian Solidarity International, wrote to U.S. Secretary of State Tony Blinken about last week's lynching of Deborah Samuel Yakubu (pictured above), a 25-year-old Christian student, by a mob of Muslim supremacists in Sokoto, Nigeria.
Deborah, Eibner told the Secretary of State, "was hunted down, beaten, and set on fire in broad daylight, undefended by the security officers who were present. Deborah died because of a rumor that she had insulted Islam."
"Scarcely less disturbing than this deadly hate crime was the response of Nigeria's President Muhammadu Buhari," Eibner argued. Buhari, he pointed out, "refused to say that Deborah did not deserve to die. Instead, he warned that 'Muslims all over the world demand respect for [Islam's] Holy Prophets.' Meanwhile, violent demonstrators in Sokoto lent muscle to their president's menacing message by desecrating churches and attacking Christian-owned business, while demanding the release of two of Deborah's suspected killers." 
This lynching has drawn widespread condemnation, including from the Deputy Secretary-General of the United Nations. Thousands of Nigerians have been using the hashtag "#justiceforDeborah" to campaign for change. But so far, no U.S. government official has condemned or even mentioned Deborah's murder.
Secretary Blinken removed Nigeria from the U.S.'s list of Countries of Particular Concern for religious freedom in November 2021. The decision was issued without justification, and the U.S. Commission on International Religious Freedom called it "appalling" and "unexplainable."
In his letter, Eibner put Deborah's vicious murder, and Blinken's removal of Nigeria from the CPC list, into the broader context of the U.S.' pursuit of its strategic goals in Africa. As Eibner noted, the U.S.' officially stated military strategy in Africa is to secure "access and influence" for itself while denying it to its "adversaries," Russia and China.
"The question increasingly asked in Africa," Eibner said, is "whether the United States will continue to work principally in partnership with authoritarian regimes, corrupt elites, and politically pliable Muslim supremacist networks" to pursue these goals, or else take seriously "the promotion of democracy, human rights and religious freedom."
Thus far, Eibner said, the U.S.'s removal of Nigeria from the CPC list sends "a message to perpetrators and victims alike, that crimes driven and legitimized by religious ideology, in particular the various strands of Muslim supremacism, remain of no particular concern to the U.S. State Department."
Eibner told Blinken that, "every few days," CSI receives reports of "indigenous Christians being killed or displaced in religious cleansing exercises by Fulani terrorists, especially in the Middle Belt." CSI issued a Genocide Warning for Christians in Nigeria in January 2020; since then, the rate of killing has only increased.
Eibner urged Blinken to take steps to "place the United States on the side of democracy, human rights and religious" in Nigeria. Among these steps are returning Nigeria to the CPC list, declaring publicly "that no one should die for exercising their right to free speech," undertaking a campaign to bring Deborah's killers to justice, dispatching U.S. international religious freedom ambassador Rashad Hussain to Nigeria to meet with Deborah's family, imposing "material consequences on the United States' strategic partners in Abuja in response to the ill-treatment of Christians, Shi'ite Muslims, atheists, and others," and asking the UN Security Council "to take appropriate action to prevent genocide in Africa's largest country." 
About Christian Solidarity International:
Founded over 40 years ago, CSI is an international Christian human rights organization, campaigning for religious liberty and human dignity, and assisting victims of religious persecution, victimized children and victims of catastrophe.
CSI delivers emergency food assistance, medical treatment, and other lifesaving aid to victims of religious persecution and natural disasters in Iraq, Syria, Egypt, Nigeria, South Sudan, Pakistan, and other hotspots around the globe. CSI is currently the only organization working to liberate Christians and other South Sudanese forced into slavery by government-backed forces during the Sudanese civil war.
For more information visit  https://csi-usa.org.