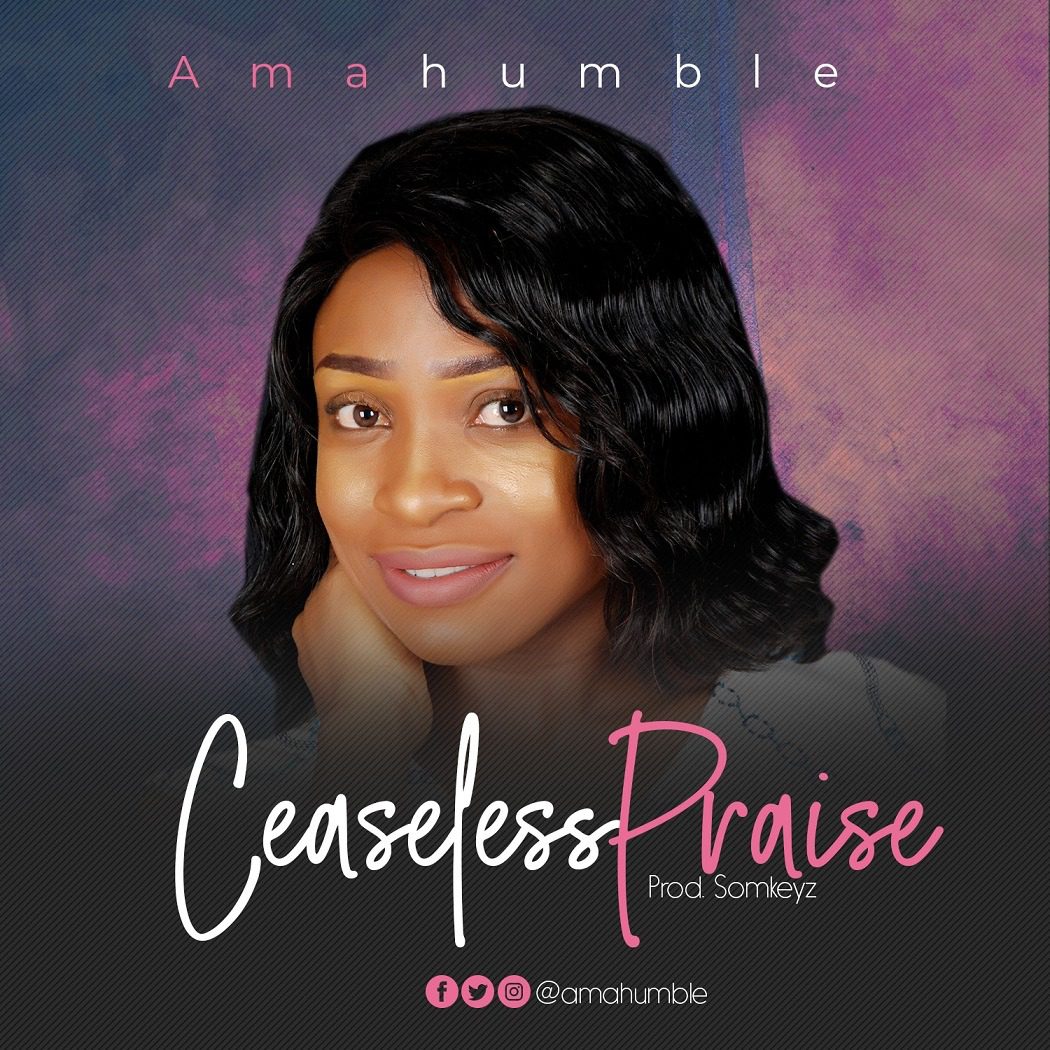 Ceaseless Praise – Amahumble
Gospel music minister, Amarachi Ukaonu, who brands herself as "Amahumble" dishes out an intriguing praise tune titled: "CEASELESS PRAISE ".
"Ceaseless Praise", A debut single by Amahumble is a song fused with a bit of Nigerian Pidgin, Hausa and Igbo dialect along side English vocals which took major in the song. It is poised to put you in a funky dancing mood, thanking God for all He has done for you and your family in this second half of the year.
"Ceaseless Praise" is primarily a song of gratitude, declaring the awesomeness of our God
Listen, Download and joyfully dance your way into God's outpouring blessings
Amahumble – Ceaseless Praise Lyrics
Pa ra ri ra pa ra ri ra Pam Pa re da Pam Pam pa re ta ra re Pam Pam re da
I can't thank you enough for all you've done for me words are not enough to show am grateful
You made a way where there is no way
You open does no man can shut 2ce chai
Eh eh……..
Pa ra ri ra pa ra ri ra Pam Pam pa re da Pam Pam pa re pa ra re Pam Pam re
What I have to give
My ceaseless praise 3ce
I bring to you
My ceaseless praise 3ce
For all you've done for me
Take it all lord you desire them all
Refrain chorus
Chukw obioma eh
Odi onye Dika gi
I've search all over the world no one else like u yehhhhh
Agam e buru hallelujah guru hallelujah bu gara gi eh
Eledumare
Oh it is my ceaseless praise.
Repeat: I can't thank you enough
Repeat Chorus
Mmmmmm ohhhhhhh
Wetin I go give, wetin I go to you my God I've come to give u praise take it all oh God.
Refrain chorus
CONNECT WITH AMAHUMBLE
FACEBOOK | TWITTER | INSTAGRAM: @amahumble