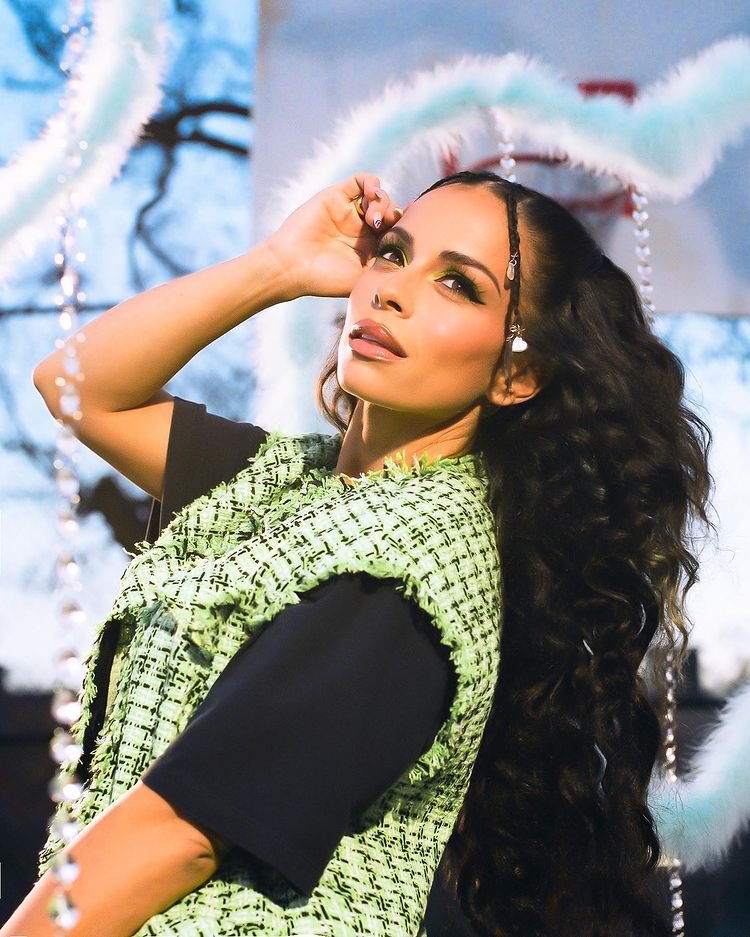 Blanca Continues Road To 'The Heartbreak And The Healing' With "Never Too Far (Feat. Ty Brasel)"
Award-winning Curb | Word Entertainment artist Blanca continues to pave the road leading to The Heartbreak And The Healing with advance track, "Never Too Far (feat. Ty Brasel)," dropping today (8/19). Preview the brand new song and pre-order/pre-save/pre-add the forthcoming full-length album, arriving Sept. 23, 2022, HERE.
The powerhouse vocalist explores the dichotomy of her emotions and insecurities on "Never Too Far." Featuring her label-mate, Ty Brasel, the upbeat pop track acknowledges that despite our mistakes, we're never out of reach of a God who consistently pursues us. Coming face to face with her brokenness in light of God's grace, the singer finds comfort in a Love that stays on the song, which she co-wrote with Anton Göransson, Isabella Sjöstrand and Brasel.
The seamless collaboration with the hip-hop titan isn't the only artist feature locked in for The Heartbreak And The Healing. Blanca duets with GRAMMY Award winner Dante Bowe on her current Top 10 and climbing single, "The Healing," and enlists acclaimed Gospel artist Jekalyn Carr for shimmering, groove-laden selection "New Day."
Earlier this month, Blanca released "Mi Sanador (The Healing)," the Spanish version of her current radio offering, "The Healing (feat. Dante Bowe)." Stirring up faith in all who hear this powerful anthem of hope, the songstress wrote the pulsating pop selection as a testimony to the healing she's experienced in her own heart following a series of life-shaking events.
Blanca's third studio project, The Heartbreak And The Healing, offers two sides of the same story — the hurt and the redemption. Written in the wake of a painful divorce, the songstress vulnerably cracks her heart wide open on the new 14-track collection that beautifully showcases the merger of her unstoppable voice and her transparent lyricism. A diverse fusion of pop, Latin, hip-hop and Gospel, the full-length effort follows Blanca on a journey of self-discovery as she rises from the ashes stronger and more empowered than ever before. The fresh set features chart-topping hit "Even At My Worst" and "The Healing (feat. Dante Bowe)," which the pair performed at the 2022 K-LOVE Fan Awards, where Blanca was nominated for Female Artist of the Year.
Pre-Order, Pre-Add and Pre-Save The Heartbreak And The Healing HERE.
The Heartbreak And The Healing Tracklisting:
"Start Over"
"New Day (feat. Jekalyn Carr)"
"Even At My Worst"
"Something Better"
"I Got You"
"In The Middle"
"Uncovered"
"Mi Amor"
"Never Too Far (feat. Ty Brasel)"
"Let The Light In"
"Bring You Home"
"The Heartbreak"
"The Healing (feat. Dante Bowe)"
BONUS: "New Day (feat. Jekalyn Carr) [Gospel Remix]"