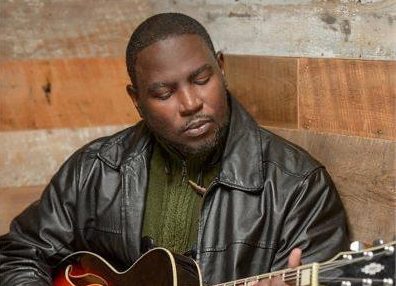 Anthony Nelson Signs With Shanachie Entertainment + Releases First Single "Love Letter"
Shanachie Entertainment is pleased to announce the release of "Love Letter" the first single from Anthony Nelson & The Overcomers' inaugural single from Anthony's forthcoming and yet untitled release due in Fall 2022. Written by Anthony and Shanzel Willis and produced by Anthony with Desmin Gore, "Love Letter" is a beautiful soaring expression of gratitude for the Lord's blessings.
"Love Letter is a ballad and humble gesture of admiration to our Lord and Savior," Anthony says. "Nostalgically speaking, love letters were a great way to show someone that you really loved and cherished them. In this technological age, we've kind of departed from the simple yet beautiful practice of writing a love letter. Hopefully, this song can help rekindle the art of spending more time with THE Lord and expressing love from the tablets of our hearts to Christ Jesus, who deserves it all."
Anthony Nelson is a rising gospel star who as an independent artist scored a Top 5 Billboard Gospel chart hit with "Deeper" and Top 10 successes with such singles as "Everyday" and "Undeserved." This success is remarkable given that Anthony just began recording in 2015. Signed to Shanachie Entertainment in early 2022, Anthony is now poised to rise to the next level.
Anthony Nelson was born in Louisiana, where he still lives today, to music-loving parents. His mother and grandmother both were noted gospel vocalists at Mount Bethel, B.C., in Carville, Louisiana; his mother was choir director there and ministered through song throughout Southern Louisiana. Having completed B.S. and M.S. degrees from Southern University, A & M College and LSU, Anthony initially did not envision a career in gospel but in dealing with grief following the death of his beloved parents, he was called by the Lord to pursue composing and performing gospel music. Aside from his radio success, his hit single "Deeper," was featured multiple weeks on prominent televangelist, author, actress and Gospel singer Dr. Juanita Bynum's popular "Live at 3 With Me" radio show. Now Anthony is working on completing his first full-length album, knowing for the first time that he will have the benefit of a label partner to bring his music to a wider audience.
"Not only is Anthony a wonderful singer but he is an exemplary new-generation gospel artist stretching musical boundaries to find new ways to deliver a gospel message," says Shanachie General Manager Randall Grass. "We are very excited to be working with such a compelling new talent."