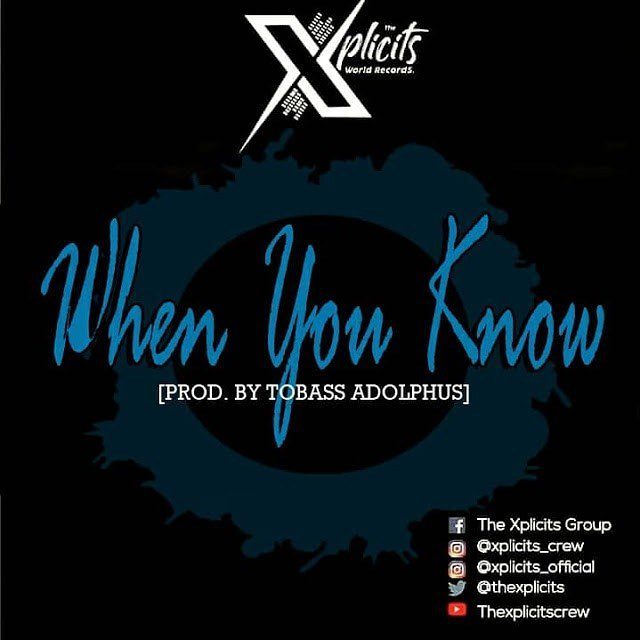 WHEN YOU KNOW – THE XPLICIT GOSPEL CREW
The first Gospel Dance Hall song from The Xplicits Gospel Crew Titled: WHEN YOU KNOW. This single will get you on your feet to shake your body to the glory of God.
This is the time to shake off Depression, Oppression, Stress and joyfully enter your Glorious Life.
When you believe and u are convince that God has made u whole then your heart will be filled with endless Joy.
The Xplicits is a Gospel group of talented, gifted, graceful and resourceful Music Ministers (Artistes) from different states in Nigeria based in the FCT, coming in unity to spread the message of Love, impact and worship of Our Lord and Saviour Jesus Christ.
They're also carrying out community development programs through their music and art to re-orientate, promote peaceful co-existence and stability amongst African Youths at large.
Download & Share:
Download-Mp3